Posts for: June, 2019
By Taney Dental Associates
June 20, 2019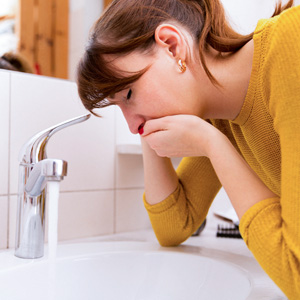 After your son or daughter's dental exam, you expect to hear about cavities, poor bites or other dental problems. But your dentist might suggest a different kind of problem you didn't expect—an eating disorder.
It's not a fluke occurrence—a dental exam is a common way bulimia nervosa or anorexia nervosa come to light. That's because the teeth are often damaged by the behaviors of a patient with an eating disorder.
Most of this damage occurs because of purging, the practice of induced vomiting after eating. During vomiting stomach acid can enter the mouth and "wash" against the back of the teeth. After repeated episodes, the acid dissolves the mineral content of tooth enamel and causes it to erode. There's also a tell-tale pattern with eating disorders: because the tongue partially shields the back of the lower teeth while purging, the lower teeth may show less enamel erosion than the upper.
Hygiene practices, both negligent and too aggressive, can accelerate erosion. Anorexics often neglect basic grooming and hygiene like brushing and flossing, which increases the likelihood of dental disease. Bulimia patients, on the other hand, can be fastidious about their hygiene. They're more likely to brush immediately after purging, which can cause tiny bits of the enamel immediately softened by the acid wash to slough off.
In dealing with a family member's eating disorder, you should consider both a short and long-term approach to protect their dental health. In the sort-term the goal is to treat the current damage and minimize the extent of any future harm. In that regard, encourage them to rinse with water (mixed optionally with baking soda to help neutralize acid) after purging, and wait an hour before brushing. This will give saliva in the mouth a chance to fully neutralize any remaining acid. Your dentist may also recommend a sodium fluoride mouth rinse to help strengthen their tooth enamel.
For the long-term, your goal should be to help your loved one overcome this potentially life-threatening condition through counseling and therapy. To find out more about treatment resources near you, visit the National Eating Disorders Association website at nationaleatingdisorders.org. Taking steps to treat an eating disorder could save not only your loved one's dental health, but also their life.
If you would like more information on eating disorders and dental health, please contact us or schedule an appointment for a consultation. You can also learn more about this topic by reading the Dear Doctor magazine article "Bulimia, Anorexia & Oral Health."
By Taney Dental Associates
June 10, 2019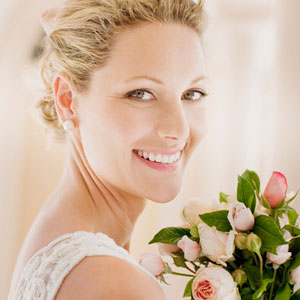 People improve their smiles for a lot of reasons: to better their career prospects, to put some juice in their social lives or just to do something special for themselves. But you may have an even stronger reason: a once-in-a-lifetime event—maybe your wedding day—is coming up soon.
You have several options for transforming your smile for the big day—and some are even quite economical. Here are 4 affordable ways to make your smile beautiful for that forever moment.
Cleanings. While dental cleanings should already be part of your regular dental care, scheduling one right before a big event can do wonders for your smile. Not only can your hygienist remove any lingering dull and dingy plaque and tartar, but they can polish your teeth for a brighter shine. Remember, though: dental cleanings support your own hygiene efforts, they don't replace them. Your own daily practice of brushing and flossing will also help you maintain a beautiful smile.
Teeth Whitening. You can also get an extra boost of brightness with a tooth whitening procedure. Using a professional bleaching solution and other techniques, your dentist can lighten your smile to your tastes, from a more natural hue to dazzling white. The whitening effect, though, is temporary, so plan to see your dentist no more than a few weeks before your big day.
Bonding. Perhaps a tiny chip is all that stands between you and a knockout smile. Your dentist may be able to repair that and other minor defects by bonding tooth-colored materials to the chip site. These composite resin materials have the shine of enamel and can be color-blended to match your tooth's natural shade. Composite resins are also fairly rugged, although you should avoid biting down on hard foods or objects.
Veneers. Although more expensive than the previous options mentioned, veneers are still affordable compared to crowns or bridgework. Usually made of thin layers of dental porcelain, dentists bond veneers to the front of teeth to mask mild to moderate problems like heavy staining, disfiguration and minor gaps. But because veneers are custom-fabricated by a dental lab, you'll need to plan them with your dentist at least six months before your event. The resulting change to your smile, though, may well be worth the wait.
If you would like more information on transforming your smile for a special event, please contact us or schedule an appointment for a consultation. You can also learn more about this topic by reading the Dear Doctor magazine article "Planning Your Wedding Day Smile."