Posts for tag: dental care
By Taney Dental Associates
January 01, 2021
You know you should see the dentist about that nagging tooth or gum problem, but you keep putting it off. Truth be told, you're a little nervous that your treatment visit might be unpleasant.
In one sense, your concern isn't unreasonable: The teeth and gums abound in nerves that are more than effective in signaling pain. Even minor dental procedures can trigger discomfort. In another sense, though, there's no need to worry, thanks to pain-numbing techniques using local anesthesia.
The term "local" is used because the applied anesthetic only affects the area and surrounding tissues needing treatment. The anesthetic drugs temporarily block nerve electrical impulses from transmitting pain signals to the brain. Unlike general anesthesia, which requires placing a patient in an unconscious state, a patient can be awake, yet feel no sensation around the anesthetized tissue.
Dentists typically use a two-step method to prevent patients from feeling any pain during a procedure. First, they apply a topical local anesthetic to the surface of the gums. Once these top layers have been numbed, they numb the underlying tissues by injecting the anesthetic with a needle. The goal of a topical application is to ensure the patient doesn't feel the prick of the needle used for deep tissue anesthesia.
Dentists follow strict protocols using anesthesia that have been developed over several decades. As a result, local anesthesia has revolutionized dental care and greatly reduced patient discomfort safely and effectively. Its effectiveness has in fact led to a common complaint that the numbness may linger long afterwards. But that also has been addressed with better combinations of anesthetic drugs to reduce the duration of the numbing effect.
And not only does local anesthesia make for a more relaxing and pleasant experience, it also benefits the dental provider. Dentists tend to work more efficiently when they know their patients aren't in discomfort, which can result in better treatment outcomes.
If you've been putting off a trip to the dentist because you think it might be painful or uncomfortable, put those concerns to rest. With the help of local anesthesia, dental treatment can be relaxing and pain-free.
If you would like more information on having a pain-free experience at the dentist, please contact us or schedule an appointment for a consultation. You can also learn more about this topic by reading the Dear Doctor magazine article "Local Anesthesia for Pain-Free Dentistry."
By Taney Dental Associates
October 23, 2020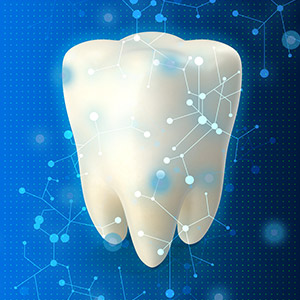 What a difference a hundred years can make—especially the last one hundred. In the early 20th Century, trains were the prime mode of cross-country transportation, electrical power was not universally available, and only the well-to-do could afford automobiles and telephones. We live in a far different world, transformed by digital media, air travel and instantaneous global communication.
Dental care has also made exponential leaps. Dentists in the early 21st Century have more effective and powerful treatments for disease, as well as life-like and durable restorations for missing teeth and less-than-perfect smiles. As far as dentistry goes, you couldn't live in a better time.
But if you thought the last century was amazing for dental care, you won't believe what may soon be coming your way this century. Here are a few of the incredible possibilities poised to become reality in the near future.
Regenerating teeth. As of now, the permanent teeth you have is all you're going to have—but that may soon change. Researchers are closing in on the ability to grow new dentin—and if that becomes practical, other parts of teeth may be next. Utilizing a person's stem cells, the building blocks of specialized human tissue, may yield the greatest prize of all, a completely regenerated tooth.
Targeting bacteria. Tooth decay and other dental diseases are most often caused by bacteria—but not every strain. The true culprits are a select few like Streptococcus mutans, which causes tooth decay. Based on growing knowledge of the human genome, we may one day be able to develop therapies that block transmission of specific bacteria from caregivers to infants, or inhibit these bacteria's ability to produce acid that erodes tooth enamel.
Employing "nano" tools. Nanotechnology tools and devices are no bigger than 100 nanometers (a nanometer is a one billionth of a meter), and perform tasks on the cellular level. Many researchers believe we may soon develop a device of this size that can seek out and destroy tiny clusters of cancer cells within the human body before they spread. This could be a game-changer for treating deadly oral cancer.
The current state of dental care would have amazed our great-grandparents. But we may soon be just as amazed at what 21st Century brings us.
If you would like more information on advances in dental care, please contact us or schedule an appointment for a consultation.