All professionals at Taney Dental Associates maintain the highest levels of accreditation and pursue ongoing education to stay abreast of the latest trends in the medical field. Read on to learn more about our staff's experience and training.
---
Dr. VoShaun Wilkerson
Dr. Wilkerson is a native of Reading, Pennsylvania. She began her dental career while serving in the U.S Army as dental assistant and later as a military dental hygienist. She received her Bachelor of Science degree in Biology from Kutztown University in 2001. She then attended Howard University where she received her Doctorate in Dental Surgery in 2005. Upon graduation, she completed her advanced education in general practice residency at The University of Michigan in 2006. Dr. Wilkerson strives for excellence in all that she does and takes pride in treating patients with dental anxiety and fears related to past dental experiences. Her philosophy is to provide optimum care for all of her patients while providing a wide range of services including a multitude of Cosmetic treatments and Invisalign. Dr. Wilkerson enjoys spending time with her family, reading and going hiking.
---
Connie Bowers - Office Manager
Connie is a 1987 FSK graduate and resides in Keymar with her husband Bobby, being the 4th generation living on their small family farm. Her children, Bobby IV and Amy Jo, are now married and living close by. Connie started part-time with Dr. Dow in 1984 as a sophomore in high school. Upon graduation in 1987 the office was in need of a full time receptionist/office manager that she was able to fill. She has now been an employee here for over 30 years. Connie enjoys her work here, especially getting to interact with all of the patients and making sure they are getting the best care in the chair and at the front desk. Outside of the office she enjoys spending time with her family, gardening, and camping.
---


Nikki Welch - Dental Hygienist
Nikki Welch is originally from Allegany County, Maryland where she attended Allegany Community College. She earned her Associate of Arts degree in Dental Hygiene in May of 1991. Nikki started working for Taney Dental Associates in July of 1991 and she plans on staying with the practice for many more years. Nikki married her high school sweetheart Drew in June of 1991 and they have one daughter named Ciera. In her spare time she likes to read, travel, go camping, and volunteer at her church. Nikki and her family currently reside in Littlestown, Pennsylvania.
---
Wendy Wierman - Dental Assistant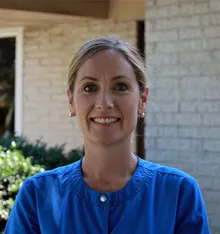 Wendy is from Hanover, Pennsylvania. She has been working as a Dental Assistant with the practice since 2001. Wendy is certified as an Expanded Functions Dental Assistant and Dental Radiation Technologist. Wendy loves working as a team member in a positive and caring atmosphere. In her time off she enjoys spending time with her husband, two daughters and her cat Pitt, being outdoors, walking and cooking.
---
Kelly Jacobs - Front Desk
Kelly moved to Keymar in 2014, she grew up in Howard County, She works as a Front Desk Receptionist who answers phone calls, works with the scheduling, and helps with insurance. She has been here since 2021. Before joining our team she was a bartender at the Links of Challedon for 5 years and a preschool teacher. Kelly enjoys interacting with all of the patients and making sure they get the best dental care possible. Outside of the office she enjoys spending time with her family especially her daughter McKenna and friends. Her hobbies are bowling, golfing, crabbing on the bay, and hosting parties.
---